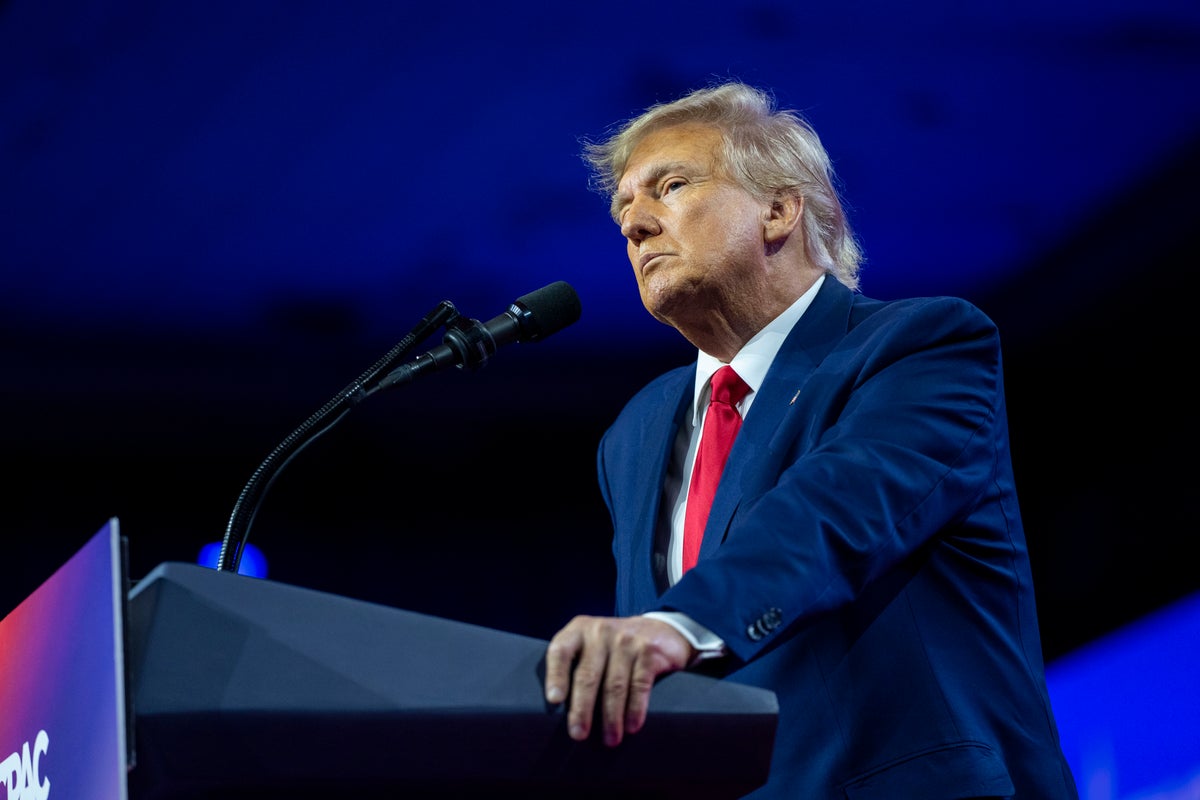 No Republican elected to public office has done more to restrict abortion rights in America than Donald Trump. But now that the 2024 presidential campaign is getting underway, no Republican has done more to evade the issue than the former president.
Far more than his Republican rivals, Trump is dodging the issue just nine months after celebrating the decision of the Supreme Court to eliminate the right of a woman to decide about her pregnancy.
A recent example was last week, when Trump was in Iowa and his delicate political balancing act was on display.
Moments after stepping off the plane outside Davenport, Trump repeatedly refused to say whether he would support a federal law to ban abortion in all states, a move anti-abortion activists are demanding of Republican hopefuls.
"We are looking at a lot of different things," was what Trump said, when he twice Associated Press asked her if she would support a national ban on abortion.
The ex-president immediately changed the subject to talk about immigration, the economy and "those lunatics on the radical left." In the hours that followed, he never once mentioned the word "abortion" as he chatted with locals at a restaurant, delivered an hour-long speech and fielded nearly a dozen questions from voters.
Trump enters the start of the campaign in a good position. But he faces a series of challenges in the coming weeks, especially in the wake of several legal investigations into his conduct. In a social media post over the weekend, Trump said he will be arrested Tuesday while a special jury in New York investigates allegations that he paid money to women who say they had sex with Trump. Manhattan prosecutors, however, have not communicated directly with the former president, so it is not known when or if charges will be issued.
But the extremely cautious approach on abortion reflects the new political reality for Republicans this campaign season.
Party leaders acknowledge that the stunning success of Republicans in persuading the Supreme Court to strike down the Roe v. Wade ruling in June of last year sparked a fierce backlash from the electorate that buoyed Democrats in the midterm elections. . And while the political landscape of 2024 is far from defined, leaders of both parties acknowledge that there are few issues more influential in the upcoming presidential election than abortion.
Meanwhile, access to abortion is disappearing across the United States.
Since the Supreme Court's decision nine months ago, 24 states have banned abortion altogether or are on the verge of doing so, according to the Guttmacher Institute. Other states with Republican-majority legislatures, such as Florida, are considering more restrictive laws that would ban abortion at six weeks of pregnancy. ______ This story was contributed by correspondents Jill Colvin in New York and Brendan Farrington in Tallahassee, Florida.


If you want some motivation, then here is your way: Frases Positivas