Every child has a hero. I feel like I want to be like him. They build their lives that way. Kalpana Chawla is a role model for many Indian girls. Today is the birthday of Kalpana Chawla who is the first Indian woman to go to space!
Kalpana Chawla was born on March 17, 1962 in Karnal, Haryana. Born as the last child of Banarasi Lal Chawla and Sanjyoti Chawla, Kalpana was spoiled from childhood. Kalpana's parents lived in Multan district in what is now Pakistan. Later, from there they came to Karnal in the state of Haryana.
Everyone called him Mondu because he made a lot of jokes at home. In her childhood, when she was lying looking at the sky, she was eager to go to that space and see the planets from there. During his schooling at Paul Niketan, he decided to study engineering. Kalpana Chawla was the first woman to study Aeronautical Engineering at Punjab Engineering College.
After completing her bachelor's degree, Kalpana Chawla went to the US to pursue her master's degree. In 1984, Kalpana earned a Master of Science degree in aeronautical engineering from the University of Texas at Arlington. Kalpana completed a master's degree again in 1986.
Chasing his dreams, Kalpana earned his doctorate in aeronautical engineering from the University of Colorado Boulder in 1988. In the same year he joined NASA. Chawla began working at the NASA Ames Research Center. Here he worked in the field of Computational Fluid Dynamics (CFD) research on Vertical, Short Take-off and Landing (V/STOL) concepts.
In 1993, he joined Overset Methods, Inc. as Vice President and Research Scientist. Chawla became a certified flight instructor for commercial pilot licenses for airplanes, single and multi-engine airplanes, seaplanes and gliders. After becoming a U.S. citizen in April 1991, Chawla applied to become a NASA astronaut. He joined the astronaut team in March 1995.
Finally in 1997 he was ready for his first space flight. Columbia blasted off into space on November 19, 1997, with six astronauts aboard STS-87. On its maiden voyage, Kalpana circumnavigated the Earth 252 times, 10.4/6.5 million miles, in 376 hours.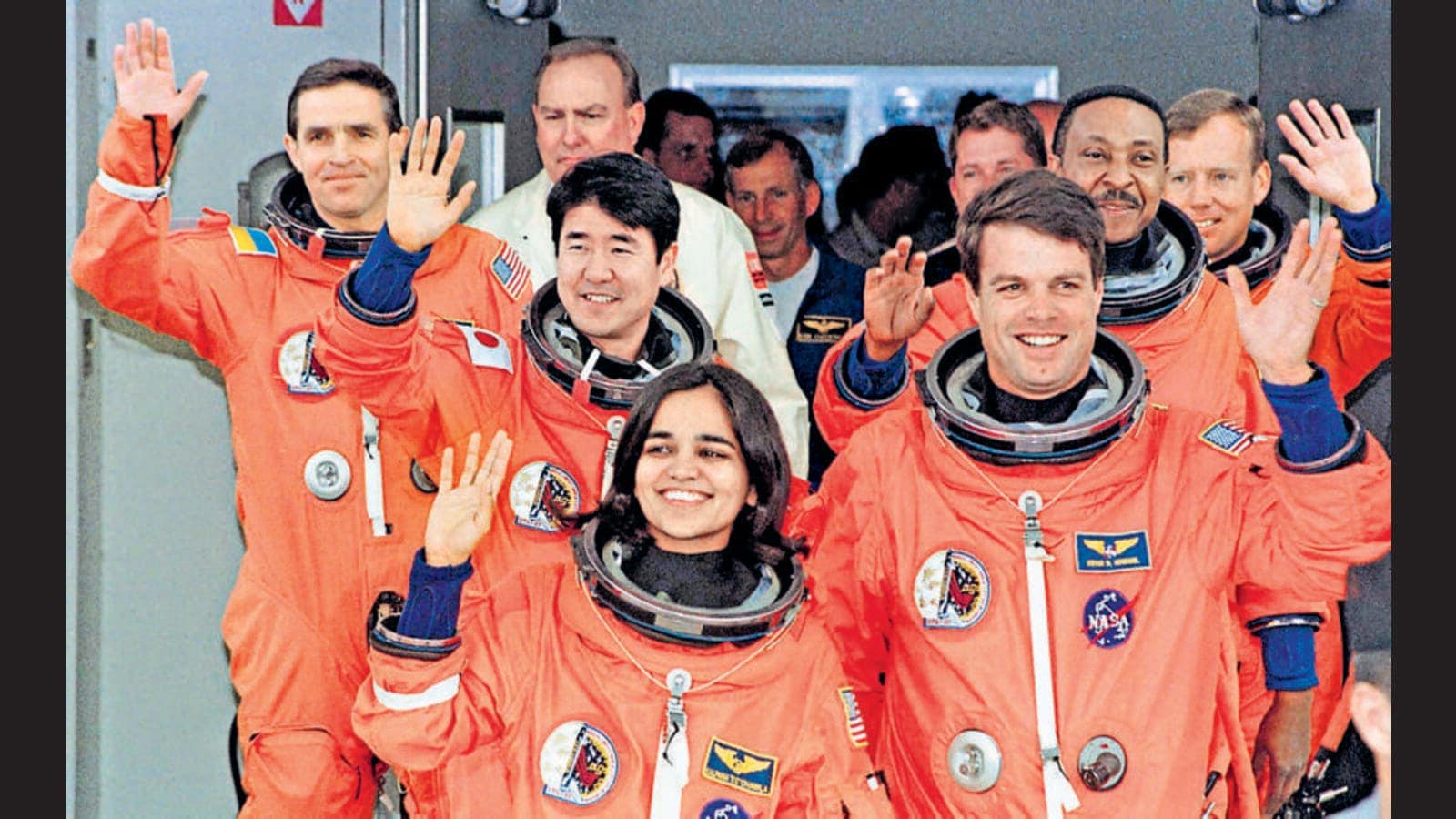 Returning to Earth, Kalpana came to India. He was showered with accolades and medals. He met the then Prime Minister of India IK Gujral and showed him pictures of the Himalayas taken from space. His journey and dream did not stop there. Once he saw what he had seen, he wanted to go again and again.
In 2000, Chawla was selected for his second space mission as part of the STS-107 crew. The mission was repeatedly delayed by technical problems with the shuttle engine flow liners. Finally on 16 January 2003, STS 107 took off into space. They conducted about 80 experiments in space related to Earth and space science, advanced technology development, and astronaut health and safety.
Also see: Do you know the history of women who traveled around the world in the 18th and 19th centuries?
Finally, on February 1, 2003, on its return after completing its 15-day journey, the spacecraft exploded and merged with space as it touched Earth's atmosphere. The angel who went to space included herself in space. In 2020, NASA honored Kalpana by naming its cargo spaceship after her. Kalpana Chawla is the first Indian woman to go to space twice in her lifetime. Even today women all over the world dream of becoming like Kalpana.
The motto they should all remember is, "There is always one path from dreams to success. You have to have the vision to find it, the courage to get it and the tenacity to follow it," says Kalpana.
From global to local news (Top Tamil News, Breaking News), Latest Tamil News, all can be found instantly on News18 Tamil (News18Tamil.com) website.
News18 Tamil Nadu TV can be found on ARASU CABLE – 50, TCCL – 57, SCV – 28, VK Digital – 30, SUN DIRECT DTH: 71, TATA PLAY: 1562, D2H: 2977, AIRTEL: 782, DISH TV: 2977.


If you want some motivation, then here is your way: Frases Positivas

Source: tamil.news18.com