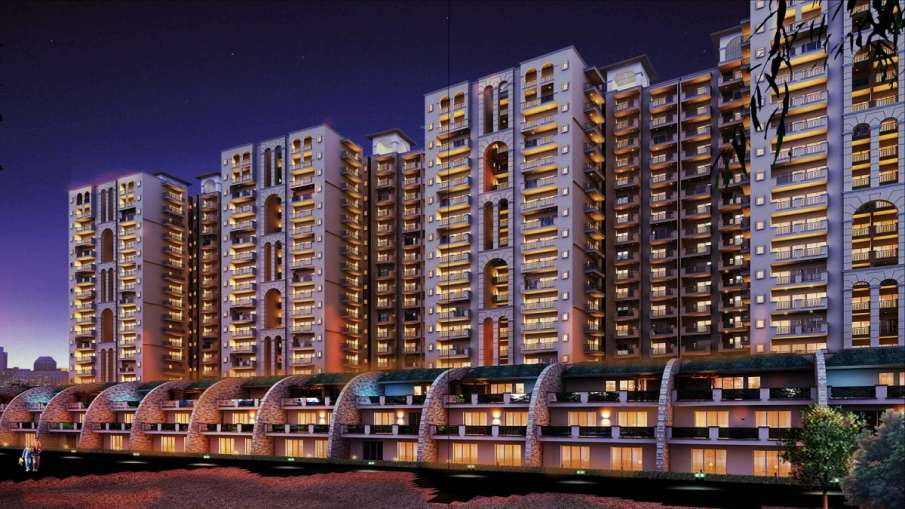 National Capital Delhi Adjacent and excellent infrastructure have established Noida and Greater Noida as world class cities. Leading multinational companies of the country and the world are investing in various locations of Noida, Greater Noida and Yamuna Expressway. With the arrival of International Airport in Jewar, many major industrial activities including Film City, Toy Park are taking place in this area. Along with this, Noida, Greater Noida's top-class infrastructure, large parks, educational institutions and hospitals have made it a perfect residential location. Being affordable as compared to Gurugram and New Delhi has also become its USP. Due to this, foreign investors including the country are investing in residential projects being built in this area. If you are also planning to take advantage of this opportunity to buy a flat, then choosing the right location will be very important. We have real estate company Antriksh India CMD Rakesh Yadav Know that if someone buys a property in Noida or Greater Noida, where should he invest his money. He has suggested top-5 locations. Come, let's know about those locations…
Sectors 75, 76, 77, 78 and 79 of Noida
These sectors of Central Noida are making headlines because of their skyscrapers. Most of the properties here are ready to move in. Well connected to Delhi and NCR, this sector is equipped with all kinds of facilities. All the amenities including market, shopping complex, park are available in these sectors. From here it is very easy to go to any sector of Delhi or Noida. Although, the cost of property here is a bit expensive but still not very high. Among the good projects are Antriksh Golf View-1 and Mahagun Mezaria. Owing to these features, it is one of the top real estate investments in Noida. There are a lot of housing projects in these sectors for the mid and high income groups. Let us tell you that these sectors of Central Noida are not only close to the city center but are also connected to important business centers. For example, Noida has major offices in Sector 62, 63, 127 and 132 which are within 7-10 km radius from here.



Sector 144 and 150 on Noida Expressway
Sectors 144 and 150 on the Noida Expressway are fast becoming a preferred destination among property investors. The Noida-Greater Noida Expressway and the Aqua Line Metro connect this sector to other locations in the city. New residential projects are being constructed here by the biggest builders of the country, which has resulted in a rapid rise in popularity. Compared to Sector 144, Sector 150 is more open, and less congested. A nine-hole golf course and international cricket academy, among other sports playgrounds, add to the attractiveness of the sector. In this sector, Shaheed Bhagat Singh Park, spread over 40 acres, is being constructed. This will be the biggest park in Noida.
Greater Noida West (Noida Extension) Sector-1


If you are looking for a budget property, then the best location for you would be Greater Noida West (Noida Extension). You will find affordable flats in this entire area. By the way, it would be better for you to move towards Sector-1 of Noida Extension. With the commissioning of the Bisrakh bridge over the Hindon river, the distance of this sector from Central Noida has reduced considerably. You can directly reach this sector via Faridabad-Noida-Ghaziabad (FNG) via Bisrakh bridge without any jam. Sector 1, Greater Noida West is an upcoming residential area, close to the industrial hubs of Kasna, Noida and Gautam Buddha Nagar. There are schools, hospitals and shopping malls in the vicinity. In this sector, you will find good projects like Space Golf Links, Ace Divino, ATS Destinaire.

Noida Sector 137
Sector 137 is also among the best sectors for real estate investment in Noida. It is located close to Noida Expressway. Also there is good connectivity to Delhi-NCR. In this sector you will find developed market, hospital, mall, school, park, bank and restaurant. You will find many options of ready to move property in this sector. There are also some under construction projects.

Where to invest in Greater-Noida
Pari Chowk, Omega 1, Alpha 1, Chi 4, and Sector 1, Pari Chowk, Omega 1, Alpha 1, Chi 4, and Sector 1 can be selected to invest in Greater Noida. Apart from this, the Yamuna Expressway Authority is also now bringing schemes of residential projects and plants. Sectors developing around the Yumna Expressway have also become a great option for investment. With the arrival of Jewar Port, development is happening very fast near Yamuna Expressway. Yumna Expressway Authority is offering investment opportunities in various housing and commercial projects.




If you want some motivation, then here is your way: Frases Positivas