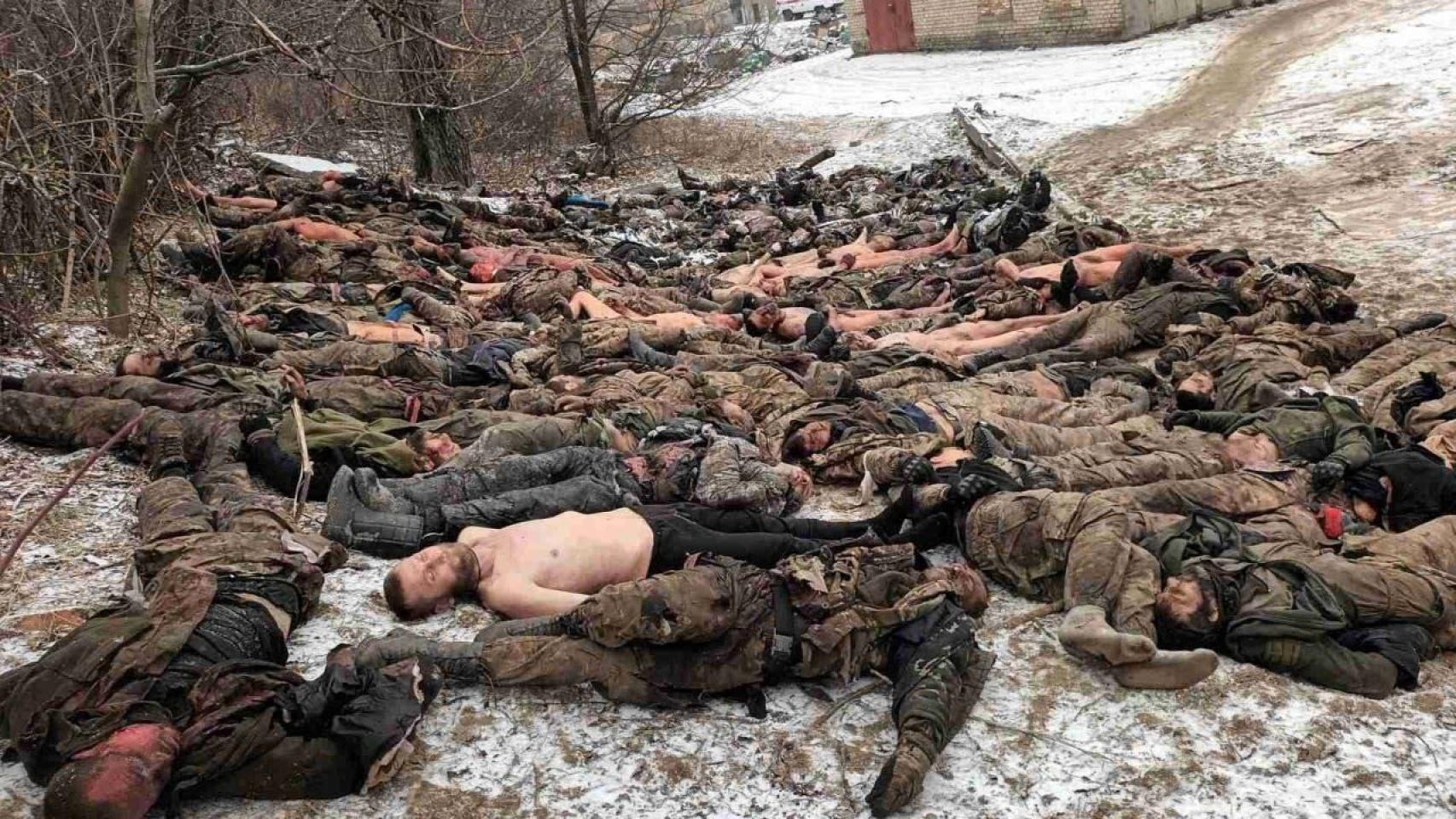 More than 220,000 Russian soldiers or mercenaries have lost their lives or been wounded on the Ukrainian front. This estimate, provided by the United States, is the one revealed this Wednesday, March 29, by Ben Wallace, the Secretary of Defense of the United Kingdom. A figure that has been minimized from the Kremlin, where silence reigns, and which is a severe blow to the objectives of the country led by Vladimir Putin.
Wallace expressed it when confirming the shipment of the first British tanks to Ukraine. He has also pointed out in this regard that the casualties are being "enormous" among the Russian ranks. And regarding the war materiel, he has claimed that there was "still" a lot of training ahead of them before Ukrainian forces are ready to use them in battle.
The UK has delivered 14 Challenger 2 main battle tanks to Ukraine. They are set up to operate alongside combat vehicles of German Marder infantry within a brigade or a group that is being assembled to combine different weapons and break through the entrenched Russian lines.
🇷🇺🇺🇦 The road of death to Bakhmut: the Armed Forces showed the path littered with equipment destroyed by the fire of Russian troops pic.twitter.com/7eVjoIVgiv

— justaplacetosee (@justaplacetosee) March 20, 2023
"At the same time, the Ukrainian military leadership need to exercise and train to fight at brigade level or battlegroup, fight NATO-style or Western-style," Wallace told a news conference with his Swedish counterpart in London.
That, he added, is "quite important." "I can't speculate on when, where or how the Ukrainian offensive might happen, but I think it's no secret that Ukraine is eager to start the process of pushing back Russian forces in the conflict."
[Putin reconoce que la de Ucrania no es una guerra "geopolítica" sino "por la supervivencia de Rusia"]
In addition, the Ukrainian forces have announced a counter-offensive in spring. Military commanders, they announced from kyiv, are simultaneously preparing to launch new attacks elsewhere against Russian positions to the east and south. It looks like it will be an even tougher challenge than in previous operations such as Kherson and Kharkov.
Ukrainian troops, according to their partners, will need to use tanks, armored vehicles, artillery and aircraft, all operating together, to break through the Russian lines and keep advancing without being flanked. "Ukraine has one goal: to restore our territorial integrity within the border when Ukraine became independent in 1991," said Ruslan Stefanchuck, speaker of the Ukrainian parliament, in a recent appearance.
"Today Ukraine is in the front line of the battle for democracy, freedom, international principles. And this is our goal. It is our goal. And we can do it," he said.
In May 2022, Ukraine collected hundreds of deceased Russian soldiers and stored their bodies inside a refrigerated train. to return them to their families. Ukraine's Internal Affairs Minister Anton Garashenko then commented that there were more than 250 dead soldiers piled up on the train and said that Russia was "not yet" "collecting the bodies".
Russia-Ukraine War
Follow the topics that interest you




If you want some motivation, then here is your way: Frases Positivas