A tree called Rohita, which survives even in harsh climates, is found in Churu region of Rajasthan. Known for its medicinal properties, this tree is now on the verge of extinction. There is a clamor that Rohita tree neglect will have a huge impact on the state and its people.
Rohita (Tecomella undulata) is a flowering plant. It is able to withstand the extreme heat and harsh winters of Rajasthan region and its value is high. For these reasons, in 1983 the Rohit flower was declared as the 'State Flower' by the State Government of Rajasthan.
The roots of this plant, which grows in the desert landscape where the sand blows in the wind, go deep and hold the soil. Thus, this tree has been helping to protect and stabilize the Suru area of ​​Rajasthan from the sand wind. The tree is usually filled with bright red-orange flowers from December to April and attracts all who see it.
Similarly, Rohita is also important in medicinal use. Rohita tree is also used in medicine for skin, ulcers, stomach diseases, wounds, ear diseases, eye and kidney diseases. It is also very beneficial for stomach related diseases and is also used in Liv-52 medicine.
Cutting down the Rohita plant and selling its wood is prohibited by law. In violation of that, if anyone is found cutting and selling, the forest department has the right to take action against him under the Forest Act. But today, the farmers are complaining that the crops do not grow under the shade of this tree, and this is hampering their livelihood.
Rohita wood is considered very solid and valuable. The average age of a Rohita plant is about 100 years. Furniture made from Rohita wood is said to last 100 years and is termite-proof. The strength of Rohita wood makes it very valuable.
This wood is used in making furniture and decorative items. Due to this reason these trees are facing large scale extinction today. Due to these two reasons, the number of Rohita trees has seen a major decline.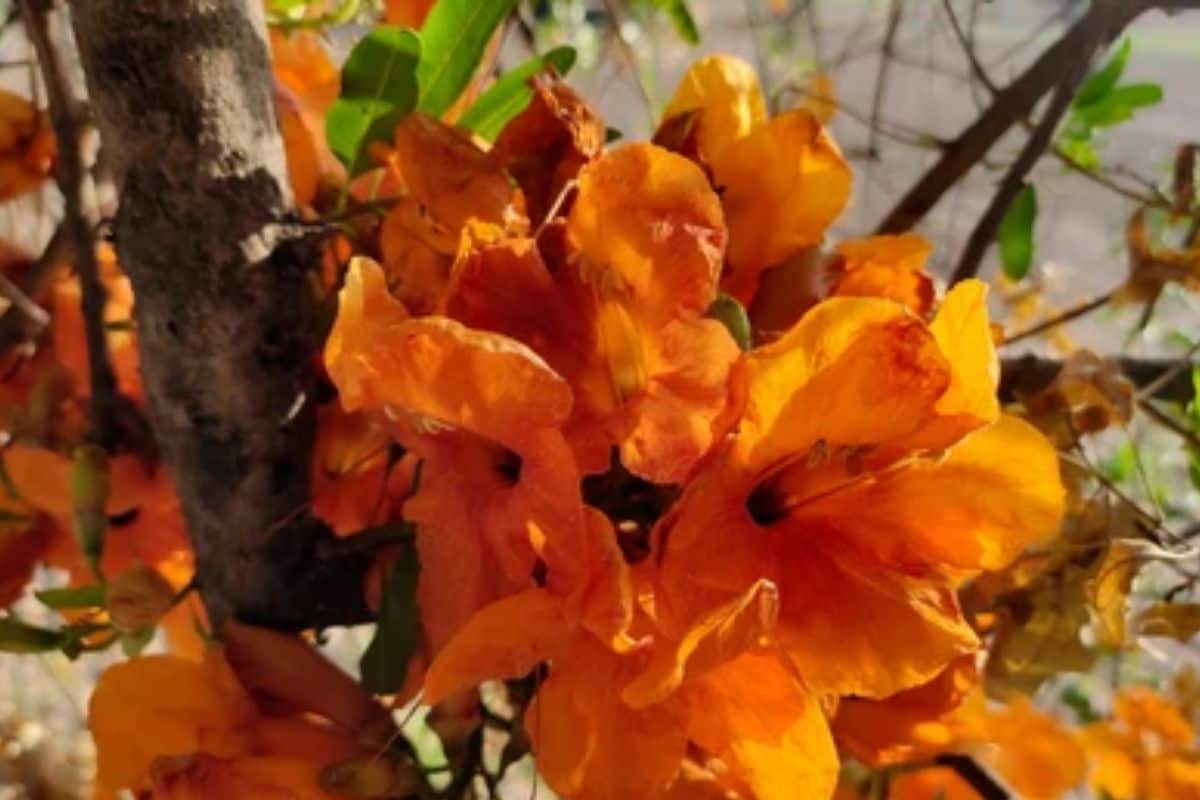 It has to be said that today Rohita trees are fighting for their existence. The government has not made any special plan to protect it. Farmers and environmentalists in the town are lamenting that the existing trees are also dying without protection.
From global to local news (Top Tamil News, Breaking News), Latest Tamil News, all can be found instantly on News18 Tamil (News18Tamil.com) website.
News18 Tamil Nadu TV can be found on ARASU CABLE – 50, TCCL – 57, SCV – 28, VK Digital – 30, SUN DIRECT DTH: 71, TATA PLAY: 1562, D2H: 2977, AIRTEL: 782, DISH TV: 2977.


If you want some motivation, then here is your way: Frases Positivas

Source: tamil.news18.com