"Has Thirumavalavan criticized that in the verdict for ADMK, 'It can be assumed that the Sangh Parivar is also an accomplice'?"
"What happened to Mr. Thirumavalavan… It is only clear that he is in some sort of confusion due to the problems that have arisen in the DMK team. He was the first person to greet Edappadi earlier, why is he talking like this now? The nature of the case and all the papers have been decided according to the law. Can you go to a judge and tell him to give a verdict like this… Does Thirumavalavan not know this as the leader of a party?"
"When OPS said that "I gave up many things because of BJP", is BJP still supporting him?"
"What is Prime Minister Modi's fear of seeing Rahul Gandhi… Has Rahul Gandhi spoken the words that the BJP did not speak?"
"What is there to be afraid of… Every MLA, MP is in that post following the Constitution. Within that lies all power. Rahul Gandhi has been found guilty in a case filed by someone. After that, the Parliamentary Secretariat disqualified him. If what we said is wrong, let us file a case. Let's face it. As Rahul was disqualified, Emergency was brought when Indira Gandhi declared her election victory null and void. Democracy is questionable. The people of India saw what a totalitarian country would look like."
But, 'unannounced emergency is happening under Prime Minister Modi's rule. Are you saying 'democratic voices are being suppressed'?
"They brought a resolution in Parliament to nullify Rahul Gandhi's tenure… to suppress the voice of democracy. Punished for doing wrong. It should be sought in court and met according to law. If they protest, they should protest against the court itself. Leaving aside that, ten people come in front of the BJP office and spread the news that it is a protest, wearing black shirts and going to the assembly and parliament are all done by unemployed people. "Modi is behind this decision. What to do if you go into the fantasy that 'BJP exists'?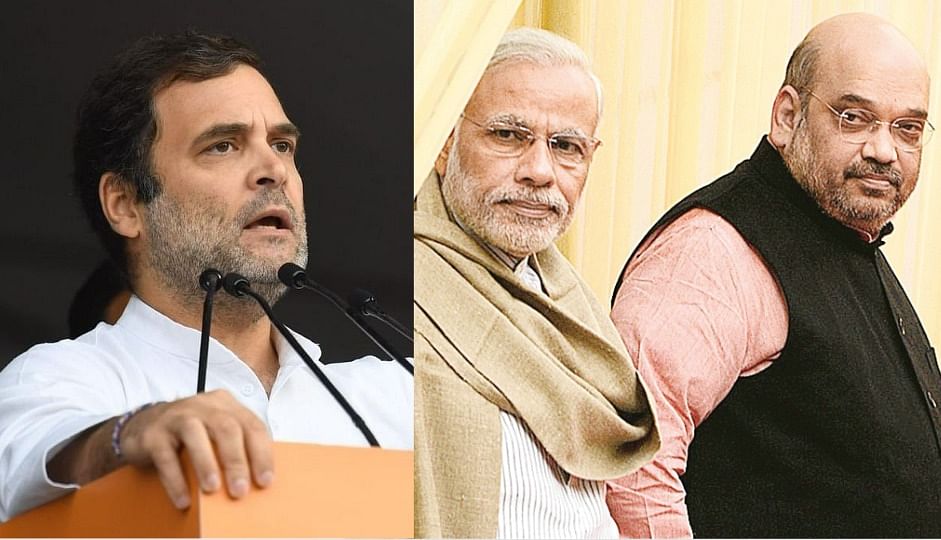 "What is the problem with PM Modi answering the opposition's question about Adani?"
"What is the answer… How much loan Adani has taken will be known by RTI of his bank account. Adani's accounts are kept in which parliament. If you send them to Parliament to fight for the people, they are wasting their time in protest, fight and procession every day."
"Is it Prime Minister Modi who is wasting time without giving an answer to this?"
"Practically, we don't talk about it because time is wasted talking about people's plans or debating bills. The Adani affair is no secret. Open Document"
"Does Annamalai continue to say that 'alliance with ADMK means resignation… Parrot is ready to leave the cage…'?"
"In an interview two days after speaking at a meeting of state administrators, he said, 'I'm sure. My party should come out on top. My party executives should go to parliament and assembly. "I will do whatever I can to do that," he said, adding, "The partnership will continue." Besides, 'the purpose and ambition of political parties is different. Electoral alliance is temporary. That temporary thing is different. My ambition, purpose is different. I will take necessary decisions for that. He repeats that he will act bravely. There is no confusion about it. At the same time, he did not say that he will resign at any time. 'BJP has a place with the people. The people and youth of Tamil Nadu are ready. Expecting a change. My intuition tells me that' and he leads the party with determination.


If you want some motivation, then here is your way: Frases Positivas

Source: www.vikatan.com