Chinese President Xi Jinping is expected to meet Russian President Vladimir Putin next week, as well as talk to Ukrainian President Volodymyr Zelensky. "Compared to previous diplomatic actions by China, this is a very proactive step forward."
Xi Jinping has established himself as a statesman of international stature in the past by helping Saudi Arabia and Iran reach an agreement to restore their diplomatic ties. In doing so, he extols the virtues of "Chinese solutions and wisdom" as a means of solving the world's biggest security problems.
Now Xi is putting himself at the center of the war between Russia and Ukraine. He may act as a mediator to end the protracted struggle.
The Chinese leader is expected to meet face-to-face with Russian President Vladimir Putin next week, which could be followed by a talk with Ukrainian President Volodymyr Zelensky. China has already proposed a peace deal, although it has not commented on key details such as whether Russian troops should withdraw. Announcing Xi's visit to Russia on Friday, a Chinese official said it was "for the sake of peace."
At stake for Beijing is its pursuit of legitimacy as the leader of an alternative world order, one not dominated by the United States. It is a role China has pursued with increasing urgency to resist what Xi described as Washington's "confinement, encirclement and suppression of China".
There is skepticism in the West about Xi's intentions regarding the war given his conflicting goals and interests. Beijing has never condemned the Russian invasion and parrots the Kremlin's claim that the war was provoked by NATO expansion.
Growing global importance

Both Russia and Ukraine view China as a superpower with great transformative potential, one with enough clout to break the impasse. But both Moscow and Kiev are also well aware that China could fundamentally change battlefield dynamics if it took a more direct role in replenishing Moscow's heavily depleted arsenal.
"China's international influence as a great power is now more than ever necessary for peace," said Shi Yinhong, a professor of international relations at Renmin University in Beijing. With this he indicates that Beijing is aware of its growing global importance after the agreement between Tehran and Riyadh.
Building on that momentum and joining the fray could help Xi meet one of his most pressing needs: repair Beijing's relationship with Europe. With the Chinese economy struggling, he wants to prevent the region from aligning too closely with the United States on trade and investment restrictions affecting China.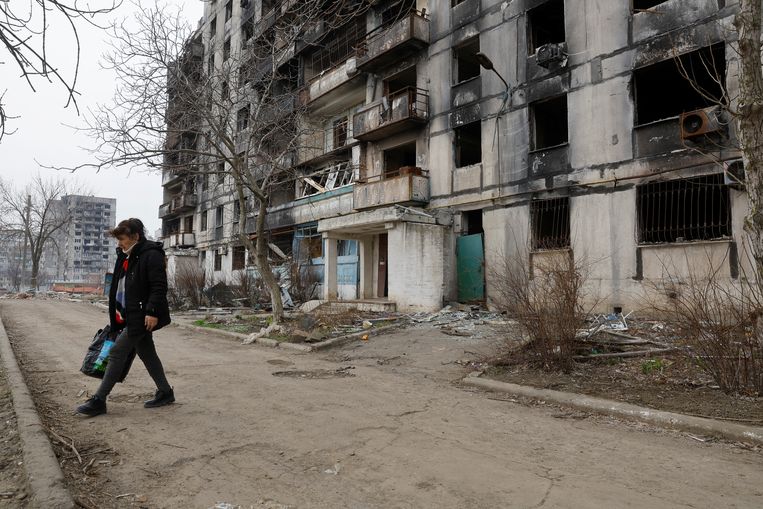 Analysts say that to do that, Xi will likely have to show that he is making strong enough efforts to end the war with Russia. That way he could exploit the divisions within the European Union over the US push to counter China. If he succeeds, it could satisfy powers that want to strengthen their economic ties with Beijing, such as Germany and France.
"Xi Jinping is not about Russia or Ukraine, it is about Western Europe," said Danny Russel, vice president of the Asia Society Policy Institute and former assistant secretary of state of the US. "Ultimately he tries to give the Germans and the French the impression that he gave it a chance."
Potential lifeline

For Moscow, the bar for peace talks is high. Russia has rejected Western demands to withdraw troops as a condition of talks. During his meeting with Xi, Putin will likely ask for help in replenishing his supplies of military components in the first place. He will probably also ask to be able to increase exports to China to fill the Kremlin's war chest. It will also give Russia the opportunity to emphasize that it is not isolated by the world community.
For Ukraine, China has long been a potential lifeline that has enough leverage over Russia to influence the war. Zelensky, encouraged by Washington, has been trying to hold talks with Xi for months. He even sent his wife Olena Zelenska to deliver a letter to the Chinese delegation requesting a meeting at the World Economic Forum in Davos, Switzerland.
China's role is complicated. Beijing has tried to present itself as a neutral party to the war, while continuing to provide diplomatic and economic support to Russia. China's position statement in February, outlining a political settlement for the war, was strongly criticized by Western leaders. It lacked concrete plans and made no demands that could damage Beijing's ties with Moscow.
Washington also warned last month that China was preparing to supply lethal weapons to Russia and threatened sanctions if that happened. Beijing denied the allegation, accusing the United States of pushing the two countries toward "conflict and confrontation."
Analysts say it is unlikely that China would risk supplying Moscow with weapons and ammunition unless Russia's armed forces were on the brink of collapse. Beijing is ready to support Putin, but no more than necessary to help him stay in power and maintain a united front against the West.
"Beijing is agnostic about the conflict," said Aleksandr Gabuyev, an expert on Russia-Asia relations at the Carnegie Endowment for International Peace research group. "What it wants is to prevent a catastrophic Russian defeat that could threaten Putin."
'Comprehensive Partnership'

The deep ties between the two nuclear powers are reportedly strengthened by a personal affinity between Xi and Putin, both of whom declared a borderless partnership shortly before the invasion of Ukraine. Since then, Russia has become increasingly dependent on China. Gabuyev: "There are no ties more important to Russia."
Announcing Xi's three-day visit to begin March 20, Russia said the parties will discuss "issues of further development of the comprehensive partnership" between the two countries, as well as "deepening Russian-Chinese cooperation in the international theatre". In the Kremlin, a state visit represents the highest form of bilateral consultation, usually reserved for the closest allies.
Discussing the visit on Friday, Wang Wenbin, a spokesman for China's foreign ministry, said that "maintaining world peace and promoting common development are the objectives of China's foreign policy." He added that China has always been on the side of peace, dialogue and historical correctness in the Ukraine issue. A talk between China and Ukraine has not yet been announced by either country.
It remains to be seen whether Xi will raise the idea of ​​peace negotiations during his visit to Russia and use the momentum of the Saudi-Iran deal. However, that agreement was concluded under very different circumstances. Both sides had already had extensive talks and expressed their willingness to restore ties. Ukraine and Russia, on the other hand, remain embroiled in a bloody war in which neither side seems willing to negotiate an end.
While China's role in the Iran-Saudi Arabia deal is glaring and demonstrates China's greater role on the international scene, its lessons don't apply well to the situation between Russia and Ukraine. Wilder, former chief of China analysis at the CIA.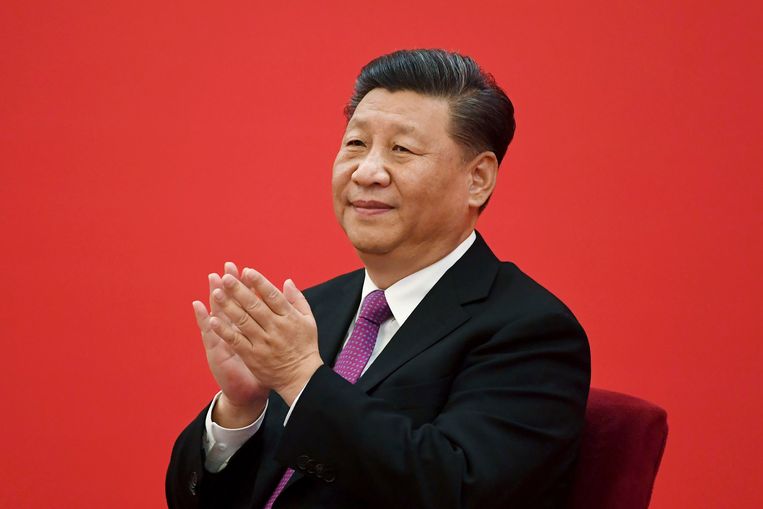 China claims the Saudi-Iran deal reflects its vision of a new style of global governance that emphasizes dialogue and communication over military deterrence and intervention. Beijing was able to act as a credible mediator because it maintains close ties with both Tehran and Riyadh and has never exploited their differences, Chinese analysts said.
Silent support

Any Chinese-led negotiations on Ukraine could be marked to a large extent by Kiev's view of Beijing. Before the war, China and Ukraine had a thriving relationship supported by growing commodity trade and arms sales.
Ukraine has been cautious about criticizing China's tacit support for Russia's invasion. But Beijing's inaction for more than a year on the crisis and reinforcing the Kremlin's propaganda about NATO aggression has undermined China's credibility.
In some ways, the war has served Chinese interests. The conflict has provided Beijing with access to cheap oil from heavily sanctioned Russia. It has also created a greater opportunity for Xi to drive a wedge between the United States and a war-weary Europe that would rather not see another winter of high energy prices. Most importantly, the war has prevented the United States from devoting more attention and resources to Asia, where China poses a far greater long-term challenge to the Western-led global order than Russia.
"If I were in Beijing, I would consider this a good thing," said Theresa Fallon, director of the Center for Russia-Europe-Asia Studies in Brussels. "The US is exhausting its ammunition and artillery shells, and its attention is not focused on its main challenge, which is China, but scattered."
Xi is on a mission of "national rejuvenation" and underlines that he believes the United States is in the way. Putin's complaints about NATO's encroachment have resonated with Xi as the United States strengthens security ties in the region with Japan, South Korea, the Philippines and Australia.
And part of Beijing's strategy to counter that pressure is to play a bigger role in global stability to challenge US influence. "Compared to previous diplomatic actions by China, this is a very proactive step forward," said Wu Xinbo, dean of international studies at Fudan University in Shanghai. "China will play an increasingly active role on the international stage, especially in resolving regional conflicts."
© The New York Times


If you want some motivation, then here is your way: Frases Positivas