News culture Amazon Prime: 7 films to see if you liked John Wick Chapter 4
Did you like the latest John Wick? The Editor offers you a selection of films, all having a link with espionage and action. In addition, these are available on Amazon Prime Video!
Summary
American Assassin

Atomic Blonde

Jolt

The Jason Bourne saga

Man on Fire

Salt

An angry man
American Assassin
Directed by Michael Cuesta, American Assassin is based on the eponymous novel by Vince Flynn and stars Dylan O'Brien, Michael Keaton and Sanaa Lathan. The story follows Mitch Rapp, a young man who seeks revenge after his fiancee is killed in a terrorist attack. He was then recruited by the CIA to become an assassin specializing in the fight against international terrorism. With its realistic scenes and well-executed fights, the action of the film is sure to delight thriller fans!
---
Atomic Blonde
Signed David Leitch, Atomic Blonde takes us back to 1989, just before the fall of the Berlin Wall. Hailed for her performance, Charlize Theron plays the role of Lorraine Broughton, sent to the Gray City to team up with MI6 agent James McAvoy. Together, they go in search of a lost list, which risks falling into the hands of the Soviets. The retro aesthetic of the film successfully takes us to the 80s, all accompanied by a soundtrack with key titles of the time.
---
Jolt
Jolt tells the story of Lindy, a woman with impulse control disorder. Controlled by a jacket that gives her an electric shock to calm her crises, she decides to use this power to avenge her boyfriend, who was murdered. If the scenario seems predictable, the fights and the interpretation of Kate Beckinsale offer many unexpected twists, enough to keep the spectator in suspense with this action comedy. In short, this film does not take itself seriously but is watched without the fuss.
---
The Jason Bourne saga
The Bourne Saga is a cult spy film series that focuses on Jason Bourne, a secret CIA agent suffering from amnesia who tries to uncover his past while evading government agencies. Adaptation of Robert Ludlum's novels, the first film The memory in the skin was born in 2002. The first three installments highlight Matt Damon in the main role of the hero, confronted with his own identity and his skills as a spy. The fourth opus entitled The Legacy this time follows the character of Aaron Cross, played by Jeremy Renner. Considered to be more realistic than some James Bondthe Bourne saga successfully renews its genre.
---
Man on Fire
Man on Fire is a classic of our selection. An unforgettable cast, made up of Denzel Washington, Dakota Fanning and Christopher Walken. The film follows John Creasy, a disillusioned and alcoholic former CIA agent, who accepts a job as a bodyguard for a young girl named Pita in Mexico City. On the verge of suicide, the latter exercises his profession coldly at first, rejecting the 9-year-old girl who is looking for a friend in him. Tony Scott's direction is remarkable here, with a daring use of the camera, able to create a dark and emotional atmosphere. The film tackles themes such as redemption, violence and revenge, while providing spectacular action scenes and poignant moments.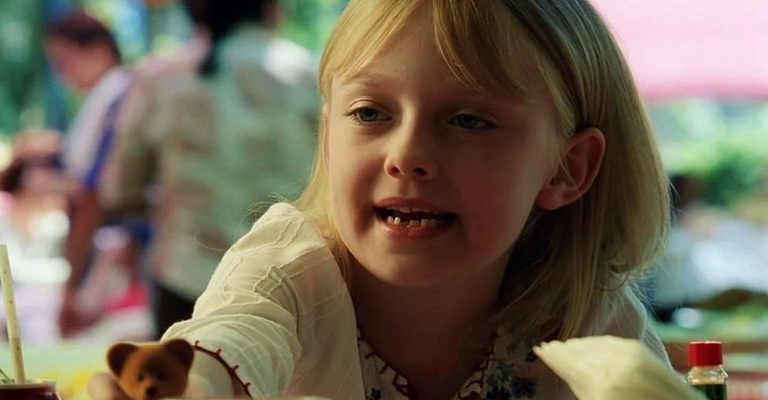 ---
Salt
Signed Philipp Noyce, Salt stars the brilliant and charismatic Angelina Jolie as a CIA agent. Accused of being a Russian spy, she must then flee and try to prove her innocence while being pursued by her former colleagues. As the plot develops, viewers are thrust into a complex world of deception and betrayal, where no one seems to be who they claim. An intelligent and unpredictable scenario, making this feature film a captivating thriller that ensures the show!
---
An angry man
The feature film An angry man is a remake of Conveyor. It stars Jason Statham as H, a mysterious security guard who works for a cash-in-transit company. Soon, he realizes that something is wrong with society and he has to deal with extremely dangerous bank robbers. The press praised Statham's performance as well as Guy Ritchie's direction for this urban thriller. It has also been praised for its plot set in a world of organized crime. If you want more with Jason Statham, feel free to watch Joker et Crazy Joe.


If you want some motivation, then here is your way: Frases Positivas